Buyer Resources
Buying a Home in Hilton Head
As your Hilton Head real estate experts, we'd first like to welcome you to the island! With so much to see and explore, there are a hundred reasons to love Hilton Head Island, and even more reasons to buy your vacation home here!
Whether you're a first-time vacation homebuyer or a seasoned real estate investor, buying a vacation home is exciting. After all, you're not simply purchasing a property or a building; you're finding a niche in a community where you'll return to season after season, a beautiful retreat that will become a home away from home. And when you team up with Hilton Head Properties, we'll make finding the home of your dreams a dream come true.
So, what are you waiting for? Give us a call and let's get started right away!
---
Find Homes for Sale in Hilton Head
Finding a home with the right features in the right neighborhood that also fits into your budget can be challenging. With our advanced home search tools, you can search homes by price, location, and subdivision, as well as features and amenities, such as pools, views, golf courses, and more. You can even save your favorite properties or receive alerts when new homes matching your criteria hit the market by creating a Property Organizer.
With our featured listings, you can start browsing as you determine what's important. And when you find a home you'd like to see in person, please contact Hilton Head Properties and we can schedule a showing.
The Latest Listings in Hilton Head
Hilton Head Quick Home Search
---
Hilton Head Island Home Buying Tips and Resources
Whether you're new to the area or a South Carolina native, there's always something new to be learned about the place where you live, and we're here to help you explore.
We have the low-down on all things Hilton Head Island, and whether you're looking for a home in the midst of all the shopping, dining, and entertainment you could possibly want, along the shores of beautiful beaches or lush green golf courses, or you'd prefer a location secluded in maritime forest and scenic marshes, we can help you find your perfect vacation destination. Some of our best resources are our Area Pages, which contain information on specific neighborhoods within the Hilton Head, Bluffton, and Daufuskie communities, and can help you pinpoint an exact location for your vacation home.
We have also provided resources such as frequently asked questions and other home-buying information, because whether this is your first time buying a vacation home or your tenth, it's important to make sure your facts are up to date!
---
Why Choose Hilton Head Properties?
Who are we at Hilton Head Properties? We are a connected team of seven Realtors, Brokers, and assistants, but we are so much more than that. We share a love for and rich connection to the Hilton Head area. We are long-time residents, we are deeply involved in the lifestyle and wellbeing of the community, and we truly care about helping clients become a part of that community, too. When you decide to work with Hilton Head Properties, you will truly feel heard.
Meet the Leadership of HHP
---
Robbie Bunting: Broker & Owner
My life in Hilton Head began on a family vacation when I was just a kid… and since then the island has been a part of me. I've spent years in the Low-Country, working, exploring, and raising my family. As a second-generation Realtor who grew up in a real estate office, I have long understood the personal connection and communication it takes to be a great agent. Today, I'm here to get to know you not just as a client, but as a person—and to help you find your perfect home on Hilton Head Island.
Tad Segars: Realtor & Partner
"Failure is not an option". It's a motto I have always lived by, and throughout my life, my determination to never fail has helped me achieve great things, from pushing myself up from humble beginnings to graduate from college, to working my way to the top of Dunes Marketing Group on Hilton Head over 27 years of hard, successful work. And finally, in March of 2012, I accepted partnership of Hilton Head Properties, where I continue to work my hardest to find your home, because failure is not an option.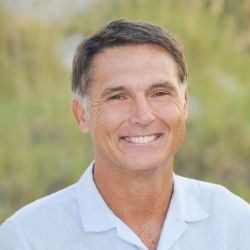 ---
Ready to Begin?
We're here to help! We want to make sure you have a great real estate experience and ultimately find the perfect home you will absolutely love. So contact us today and let's get started.